Book Your MOT Today
MOT Garages At Your Fingertips
MOTs are a legal requirement for all cars over three years old. The test makes sure your car is safe and legal to drive by checking over its major components for problems, faults and general functionality.
There are so many MOT providers in the UK that finding the best one in your area can be a bit of a maze. Thankfully, AutoAdvisor can help you to find your ideal provider.
Simple and easy
Get quotes from local garages in 3 easy steps.
No Upfront Payment
You do not pay a penny until the work is complete and your car is ready to go.
Compare and Chose
Compare Prices from your local garages, Quickly & Easily all in one place and then choose the garage that offer can best meet your needs.
Frequently Asked Questions
---
What is an MOT?
It's a test your car must undergo each year once it's over three years old. It makes sure that your car is roadworthy and legal to drive. Garages need authorisation from the DVSA in order to perform MOTs.
Whens my next MOT Due?
You can visit an MOT Checker to find out when your next MOT is due.
How long do MOTs usually take?
Most MOTs are done within an hour, although if any repairs are performed, it'll take longer.
What do MOTs check?
1. Your screenwash
2. Your wiper blades
3. Your beam patterns
4. The engine and exhaust mounts
5. Brake pad levels
6. Suspension bushes and joints.
7. Lights
8. Tyre tread depth
9. Exhaust emissions
What can cause a car to fail and MOT?
1. Worn seatbelts
2. Chips in the windscreen
3. incorrect beam pattern
4. Shallow tyre tread depths
5. Faulty registration plates and lights.
6. Faulty or worn windscreen wipers.
What to do if my car fails its MOT?
The garage will give you a VT30 Certificate giving the reasons for failure as well as, usually, an offer to perform the necessary repairs to make your car roadworthy again. You must get the work done in order to drive legally.
Do all cars need an annual MOT?
Only cars that are three years old and older need an MOT. Once your car has its third "registration birthday" it'll need its first MOT.
How much do MOTs cost?
Garages can't charge more than £54.85 for an MOT by law. Many garages are cheaper than this, so use AutoAdvisor to find them.
How Do I Use AutoAdvisor To Get An MOT?
AutoAdvisor has made getting your car booked in for an MOT as easy as possible! Just follow the 3 easy steps below!
1
Enter your registration
Vehicle Milage
Select the MOT option
2
Enter your postcode
Phone number
Any additional information
3
Set-up an account
Sit back & relax
Wait for the quotes to roll in
More about what takes place during an MOT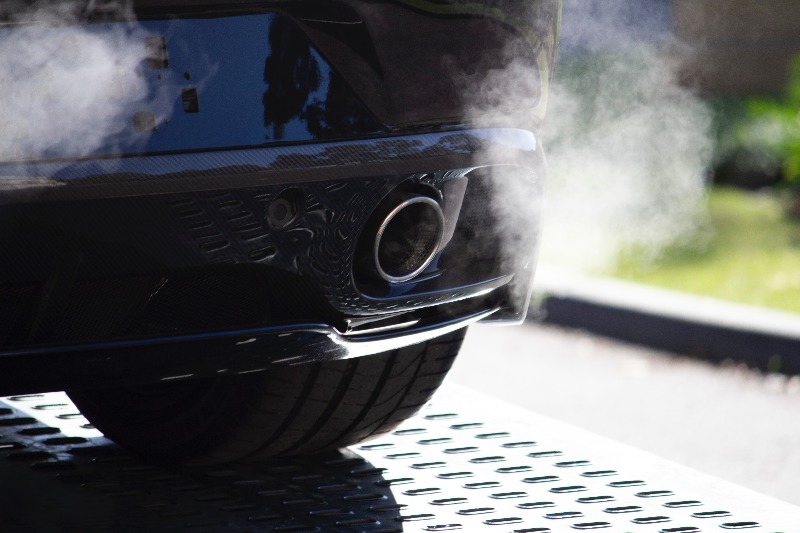 The fuel, fuel emissions and exhaust check
Your exhaust system has several components and they all need to be checked. Your mechanic will be looking for leaks of fumes or liquids, as these are the most common issues. If there is a leak, your car will almost certainly fail as this needs to be fixed by a professional.
Your fuel system also gets checked. Make sure that your tank cap is properly sealed as a lose cap can mean a fail.
Your emissions are checked to make sure they're below the legal limits. If your car is emitting too much carbon dioxide or too many hydrocarbons, you'll fail.
The tyres check
Faults with tyres cause 10% of cars to fail MOTs. Bulges, shallow treads (less than 1.6mm), tears and other signs of damage will be a fail.
The driver's view
Your windscreen and its wipers, the wing mirrors and rear-view mirror must allow you to clearly see the road ahead and around you or you'll fail. Broken mirrors, chipped windows and anything else obscuring your view will mean a fail. You also need to be able to move rear-view and wing mirrors without them falling off.
Your wipers and washers are checked too, because if they don't clean your windows properly, you could lose visibility.
Any damage or obstruction greater than 10mm in your windscreen or 40mm in another window will result in a fail.
Body and other components check
Your mechanic will inspect your car's chassis, body, engine mountings, seats and doors. Everything must be free of corrosion and have no sharp edges.
Your registration plates must be fixed securely and be visible from 20 metres. You also need a vehicle identification number (VIN) etched into the body and your speedometer must be securely mounted and have a working light.
The seatbelts check
Seatbelts are vital to road safety so your mechanic will check them thoroughly and rigorously.
The lamps, electrics and reflectors check
Almost a third of all MOT failures are due to light, electrical or reflector failures. The front, rear, brake, fog and indicator lights, as well as the registration plate and reflectors must adhere to the following function and safety standards:
Nearly one in three MOT fails are down to these components. All your lights must work, including your reg plate lights, and your reflectors must conform to these safety standards:
Light up with one hit of one switch or button
Show the correct colour
Display visible levels of light even in bright ambient light
Be unobstructed
Be securely fixed and in their correct position
Have the beams at the correct angles, and
Work fully.
You also need your horn to work fully and sound a uniform note that can be heard by other drivers and pedestrians.
Your battery also gets a onceover to check for stability and leaks. Your wiring also needs to be sturdy and not worn.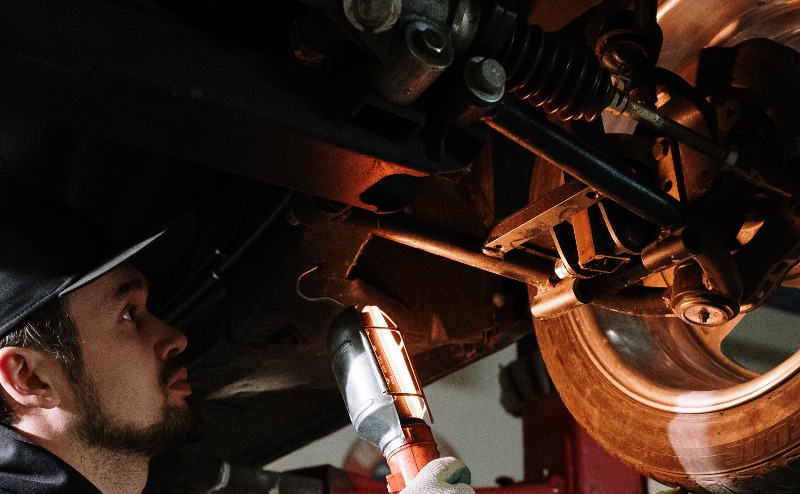 The steering and suspension check
Your mechanic will check your steering wheel by turning it in all directions and making sure there's no damage to its components. Your locking device (if any) is checked while your car is stationary and the engine is off.
Power steering (if any) systems are checked for the amount of fluid in the reservoir and your suspension is visually inspected for fractures, corrosion and distortion.
The brakes check
Your brake system and all its components are thoroughly checked to make sure you can conform to braking distances.
Get Quotes For Your car MOT booking
Top Locations
Top Jobs
Engine Fault Diagnosis
---
AutoAdvisor Partners: