Car Repair & Servicing Garages In High Wycombe
If the thought of phoning around lots of garages in High Wycombe to get your car repaired fills you with dread, then head instead to AutoAdvisor to find the right people with minimal effort.
Simple and easy
Get quotes from local garages in 3 easy steps.
No Upfront Payment
You do not pay a penny until the work is complete and your car is ready to go.
Compare and Chose
Compare Prices from your local garages, Quickly & Easily all in one place and then choose the garage that offer can best meet your needs.
Facts about High Wycombe
In the 19th century, High Wycombe was well-known for its chair-making industry and the town celebrated important events, such as the Millennium, by making large arches out of chairs.
Although the town has great rail links to London and Oxford, many High Wycombe residents rely on their cars to get them to and from work each day, especially if they work in nearby Aylesbury, Marlow or Buckingham.
You could get your car repaired in High Wycombe much more easily than you think
Don't spend hours ringing around lots of High Wycombe garages! Just fill in our secure online form, submit it and wait for quotes to hit your inbox.
---
Car Servicing & Repair Garages in High Wycombe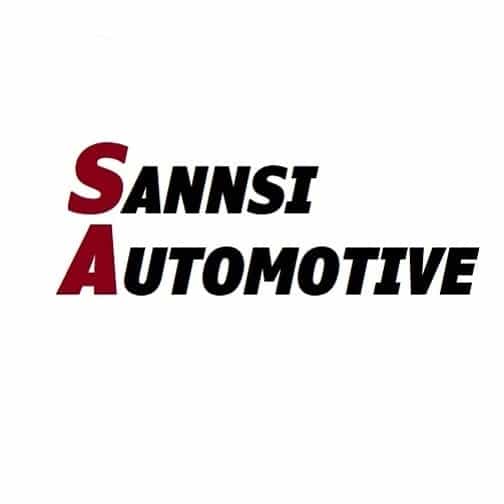 Sannsi Automotive
Unit 1D, Abercromby Ind Est, Abercromby Avenue, High Wycombe, HP12 3BD
Phone No: 01494 452377
About Sannsi Automotive:
Here at Sannsi Automotive we can take care of all your servicing & repair needs.
Whether its a full service or just an oil & filter change, or having your clutch or cam belt changed, we can take care of it .
​All of our work is carried out to high standards and only using manufacture approved or genuine parts.
---
Its as easy as 1,2,3
1
Enter your registration
Vehicle Milage
Work required carrying out
2
Enter your postcode
Phone number
Any additional information
3
Set-up an account
Sit back & relax
Wait for the quotes to roll in
How the AutoAdvisor portal works
Your quotes go straight into your online portal, which you can check out whenever you like. High Wycombe garages provide you with the quotes and you can review them when you're ready.
Quotes come from garages in High Wycombe
You don't have to be resident in High Wycombe to use AutoAdvisor to look for garages there. If you need a car repair in High Wycombe because you're working or visiting relatives in the town, we can offer you a few options so you don't have to search in an unfamiliar area.
You're 100% in control
You can decide which garage to contact and when. AutoAdvisor simply gives you several quotes to choose from and the contact details of the garages.
The easiest way to find the best mechanic for your needs.
FAQ's
Am I obliged to use any of the quotes?
No, you're not. If you don't find a suitable garage through us, you don't need to take things further.
How much does it cost?
AutoAdvisor is free to motorists. The portal is also free of charge, your quotes are no-obligation and you don't have to choose any of the options we give you. If you do select one of our High Wycombe garage quotes, then you pay the garage directly.
What do I do if I don't know what's wrong with my car?
You should describe the problem as best as you can on the form. Your High Wycombe garage may be able to diagnose the issue from your information or they may recommend a diagnostic test, in this case they'll add this to the quote before you proceed.