All Fluids in a Car You Should Check Regularly
This guide discusses all fluids in a car you should check regularly as well as their importance. Car owners will learn about how to check the top 6 essential fluids and how often to check them.
Did You Know:
Did you know that there are several fluids in your car that you should check regularly? By keeping on top of these fluid levels, you can help ensure your car runs smoothly and doesn't experience any costly problems.
In this article, we'll tell you the top 6 essential fluids to check and how often to do so. So, read on for all the info!
All Fluids in a Car: What Are They and What Do They Do?
A car's fluids perform various functions and they can be found in different locations in the vehicle. They include the following:
Engine oil
Engine coolant/antifreeze/radiator fluid
Transmission fluid
Brake fluid
Differential fluid
Power steering fluid
Hydraulic clutch fluid
Refrigerant/Freon.
Petrol
Window washer fluid
The roles of the aforementioned liquids are important to the normal functioning and use of your car. Each of them fulfills needs that the vehicle can't do without—even the fluids that aren't used often. Their purposes include the lubrication of moving mechanical parts, cooling of systems, and provision of fluid pressure for hydraulically operated systems. This is why you should use the right oils and fluids specified for your vehicle.
Petrol supplies power. Windshield washer fluid is used for cleaning. Oils deal with lubrication and absorption of heat. An example of such oils is the differential fluid which is used to lubricate and cool the internal parts of a car's rear differential.
Hydraulic fluids are needed for parts like the brakes, clutch, and steering to work effectively. The hydraulic pressure they provide engages and disengages the transmission clutch system. Other fluids prevent the engine from overheating and keep the air conditioner functioning properly.
Your car's systems will fail when these fluids are absent in the vehicle. There could also be a system malfunction or even a catastrophic engine failure if some of them are at a low level, overused, or completely evaporated.
The vehicle fluids that will be described in the next section include engine oil, transmission fluid, coolant, power steering fluid, brake fluid, and windshield washer fluid. They are the top 6 essential fluids to check regularly.
Top 6 Essential Fluids to Check Regularly
Engine Oil
Engine oil is also called motor oil. It lubricates and cools (protects) the internal parts of your car's engine such as the gears, bearings, seals, timing chains, pistons, pumps, valves, and so on. Motor oil can appear as gold, yellow, or orange.
You should replace the oil when it starts having a dark brown or black coloration. It can also be changed after a certain distance is covered (3,000-10,000 miles depending on the oil type, driving habits, or engine). The oil pressure light or oil pressure warning light will come on when there is an issue with the engine oil. Its symbol looks like a genie's lamp. We have described how to check engine oil below.
Pull out the dipstick, wipe it with a cloth, re-insert it, and remove it again. The oil line should be between the high and low marks. A milk-colored engine oil could be the sign of a coolant leak and contaminated with engine oil. It is advisable to check the oil before driving or some minutes after switching off the engine.
Transmission Fluid
This fluid can be red or amber. It handles the lubrication and cooling of your transmission's internal parts. You will need to change it after 60,000-100,000 miles (for automatic) or 30,000-60,000 miles (for manual). Many transmissions come with "lifetime" fluid that is made to never require replacement.
A dark brown or black coloration means that it needs to be replaced. Watch out for debris (e.g. flecks of metal) and burnt smells as well. Bad transmission fluid may result in strange noises, uncontrolled surging, or rough shifting which causes difficulty in driving. Check it with the tips below.
Transmission fluid has a dipstick just like engine oil. Some newer cars have a transmission level sensor. Turn your car on, start the engine, and keep the transmission in park or neutral depending on what the manufacturer's manual states to check this liquid.
Open the car's hood and locate the transmission fluid pipe (with the aid of the manual). Pull out the dipstick, wipe it with a cloth, re-insert it, and remove it again. You will see two marks or lines on the dipstick labeled either "full" and "add" or "hot" and "cold".
Coolant
Coolant is also known as radiator fluid or antifreeze. It can be green, pink, blue, or orange—but it becomes brown when in need of replacing. Coolant performs roles such as cooling the vehicle's engine, providing heating fluid to the climate control system, and lubricating the water pump. It stops the water in the radiator from freezing, prevents rust, and transfers heat away from the engine.
Replace the antifreeze after driving for 30,000-50,000 miles or when the fluid has almost evaporated completely. An engine overheat warning light (with a thermometer symbol) may be indicating an issue with the coolant. The vehicle may be performing slower than usual, steam may be coming from under the hood, or there may be rust around the cooling system. Below is how to check your car's coolant.
Don't check the coolant while the engine is still hot after turning it off. Let it cool completely. The checking process differs from car to car. See if the coolant falls between the minimum and maximum indicators on the tank if the vehicle has a coolant expansion tank. Other car makes and models would require you to open the radiator cap to see if the liquid is filled to the top.
Power Steering Fluid
This copper, red, pink, or clear liquid handles the cooling and lubrication of the power steering pump, steering gearbox, seals, valves, etc. It transmits pressure from the steering wheel input to the steering rack in cars that use hydraulic steering (and not electric steering).
Change this liquid any time it is deemed necessary, especially when there is an issue with the system such as difficulty in steering. See how to check the power steering fluid below.
Watch out for the warning light on your dashboard cluster indicating a steering wheel (usually with an exclamation mark). The reservoir for the power steering fluid is usually under the hood—back towards the steering wheel. Check if it is at a low level or if there is a leak.
Brake Fluid
Brake fluid provides hydraulic pressure to make the braking system function. It does this by transmitting pressure from the brake pedal to the brakes. Brake fluid also acts as a lubricant for the antilock braking system, brake valves, and pistons.
There is no stipulated timing for changing your brake fluid just like the power steering fluid. Do so when the need arises, especially when it becomes dark brown or dark. Good brake fluid should be translucent. Replace it when you get a mushy, spongy feeling from stepping on the brake pedal or if the ABS (Anti-lock Braking System) light comes on. Water may have also contaminated it. Tips for checking brake fluid have been given in the next paragraph.
The fluid's reservoir is typically in the engine bay. Just take a look at the fluid's color and level. New brake fluid appears as translucent gold or yellow. Ensure that level falls between the maximum and minimum indicators.
Windshield Washer Fluid
This non-freezing cleaning solution is used in washing and de-icing your windshield and headlights. Some varieties have hydrophobic fluid for repelling rainwater. Windshield washer fluid appears blue, green, pink, or orange. It is the easiest liquid to maintain on the list. You can make homemade washer fluid with water and alcohol during the summer (it will freeze in the winter).
The washer fluid low warning light is usually represented by a yellow symbol with dotted lines that look like a fountain. You can also notice the container is empty when the vehicle doesn't spray the liquid on the windshield anymore. Below is how you check your windshield washer fluid levels.
Replenish this fluid when it finishes by locating its slightly transparent reservoir under the car's hood. The container is typically labeled "windshield" or "washer".
Final Thoughts
Your car's computer may be monitoring many of these fluids and there will be indicators/lights to signal warnings. Nonetheless, such alerts aren't always reliable and they don't cover all the fluids. Ensure that your mechanic checks the fluids each time you visit your local auto repair shop for scheduled or routine maintenance. Develop your DIY fluid maintenance skills to avoid having to pay for such checks. Learning basic preventive maintenance can save you a lot of money in the future.
Guest Article Written by: Tim Miller
Tim Miller, is a mechanic and car blogger from Denver, Colorado and the founder of gmundcars.com – a blog about Automotive. Tim has had 10 years experience in car repairs and posts review articles about car parts and tools that can be found on his website.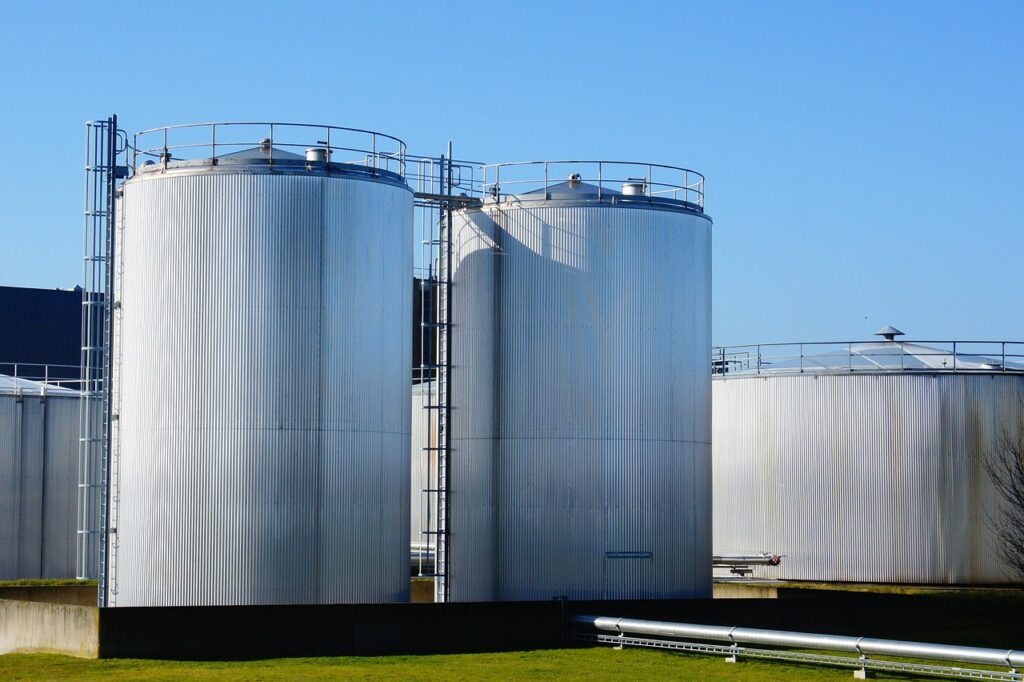 What Are Synthetic E-Fuels
Synthetic E-Fuels What are synthetic e-fuels? Also known as electrofuels or power-to-liquid fuels, are artificially produced fuels that are generated by combining renewable electricity (often denoted as "e" for electricity) with carbon dioxide (CO2) or other carbon sources. These fuels are manufactured through a two-step process that involves using renewable electricity to produce hydrogen, which […]
What Are Synthetic E-Fuels
Synthetic E-Fuels What are synthetic e-fuels? Also known as electrofuels or power-to-liquid fuels, are artificially produced fuels that are generated by combining renewable electricity (often denoted as "e" for electricity) with carbon dioxide (CO2) or other carbon sources. These fuels are manufactured through a two-step process that involves using renewable electricity to produce hydrogen, which […]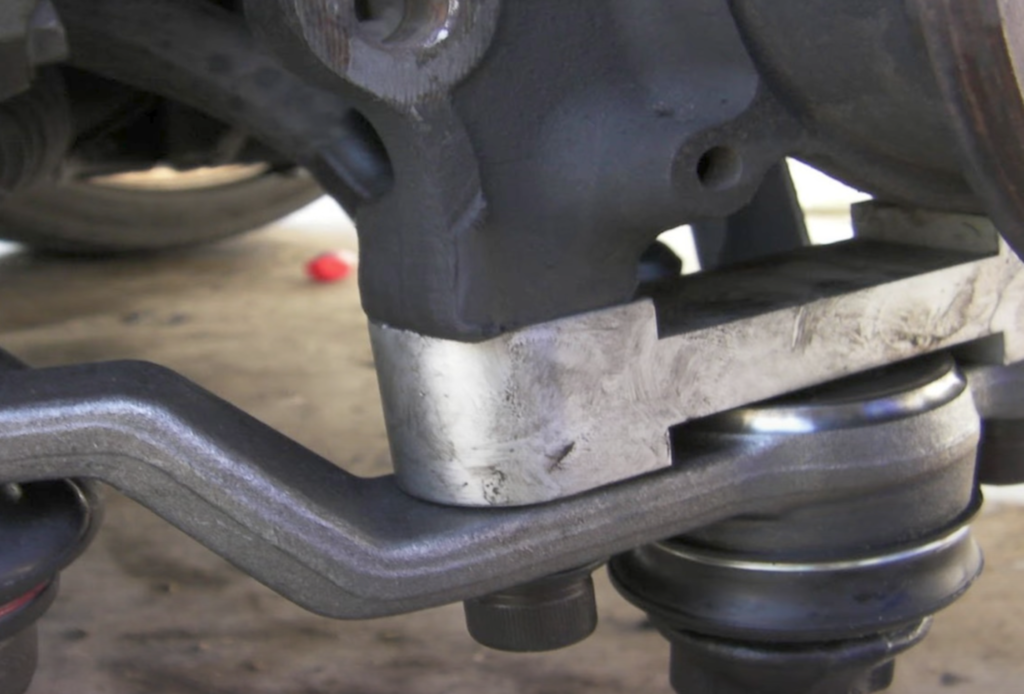 Vehicle Ball Joints
What are they? Vehicle ball joints are critical components of the suspension system that provide a pivotal connection between the control arms and the steering knuckles. They allow for smooth and controlled movement of the wheels and smooth and solid movement in the suspension. The front suspension of most cars has at least lower ball joints […]
Vehicle Ball Joints
What are they? Vehicle ball joints are critical components of the suspension system that provide a pivotal connection between the control arms and the steering knuckles. They allow for smooth and controlled movement of the wheels and smooth and solid movement in the suspension. The front suspension of most cars has at least lower ball joints […]
Vehicle Ignition Coil Packs In your Car
What are they? A car coil pack, also known as an ignition coil pack, Coil-On-Plug, or simply a coil pack, is an integral component of the ignition system in many modern petrol vehicles. Its primary function is to generate and provide the high voltage needed to create a spark across the spark plus in order […]
Vehicle Ignition Coil Packs In your Car
What are they? A car coil pack, also known as an ignition coil pack, Coil-On-Plug, or simply a coil pack, is an integral component of the ignition system in many modern petrol vehicles. Its primary function is to generate and provide the high voltage needed to create a spark across the spark plus in order […]