What is E10 Petrol Fuel All About?
From September 2021, the UK's standard, or Premium, petrol grade will change to E10.
From September 2021, the UK's standard, or Premium, petrol grade will change to E10.
---
What is E10 petrol?
E10 is a shorthand for 10% ethanol, as it's a petrol mix that contains up to 10% renewable ethanol by volume. This bioethanol is being added to some petrol in the UK to help to reduce carbon dioxide (CO2) emissions and fight climate change.
Almost 95% of the cars on the road in the UK will be able to use E10 petrol, with all cars manufactured after 2011 being compatible with this mixture.
Is my car compatible with E10 fuel?
You can check to see if your car, moped or motorcycle can run on E10 fuel here. If your vehicle can't use E10, you can still use E5 petrol by buying the Super grade petrol which is available from most filling stations in the UK. You'll see that the two types will be clearly labelled.
More about E10 petrol
Up until now, UK petrol has contained up to 5% in renewable ethanol – the E5 variety.
E10 is already in use around the world, including Europe, the US and Australia. It's been used as the benchmark fuel for the testing of new cars' emissions since 2016.
What are the benefits of this new mixture?
A reduction in CO2 emissions
The biggest advantage of E10 petrol is that it reduces the CO2 emissions from vehicles. The bioethanol is a renewable resource, as it's derived from plants such as sugar cane, which use carbon to grow and are renewable. By reducing CO2 emissions, this E10 fuel will help the UK to meet its climate change targets.
The introduction of E10 at UK petrol pumps could reduce CO2 emissions by up to 750,000 tonnes a year, which is the same as taking 350,000 cars off the road.
E10 fuel won't improve air quality
EI petrol only has an effect on CO2 emissions, it won't do anything to reduce the levels of the particulate pollution, hydrocarbons and nitrogen oxides (NOx) that reduce air quality.
Although E10 will be beneficial to CO2 levels, as it won't reduce pollution, you may still have to pay to enter clean air zones (CAZ), low emission zones (LEZ) and ultra-low emission zones (ULEZ). These payments are determined by your car's Euro emissions standard rather than by the fuel you use.
There may be a slight reduction in your fuel economy
Using E10 petrol can slightly reduce fuel economy (the number of miles you are able to drive on a gallon of fuel). You may see around a 1% reduction, which is unlikely to be noticeable in everyday driving.
E10 petrol may reduce your fuel economy by 1-1.6%. In practice, you probably won't notice this, but if you are concerned, making sure you don't drive with unnecessary roof racks or under-inflated tyres will counteract this reduction.
Most petrol vehicles are compatible with E10
Currently, around 95% of petrol vehicles on the road can use E10 and this proportion is increasing. All cars made since 2011 are E10-compatible and most motorbikes made since the late 1990s are also compatible.
Some vehicles aren't E10-compatible
Vintage and classic cars aren't E10-compatible and neither are some models of regular cars made in the early 2000s. If you have a moped, especially one with an engine under 50cc, you might not be able to use E10. Use the government checker to see if your vehicle is E10-compatible.
What if my car can't use E10?
If your brand is not listed, consult your manual, or contact your vehicle or equipment manufacturer. If in doubt, we'd recommend continuing to use E5 petrol.
If you find that your vehicle isn't E10-compatible then you should carry on using E5. This fuel will still be widely-available even after E10 petrol comes in; just make sure you check the labelling!
What should I do if I accidentally fill up with E10 fuel?
An occasional tankful of E10 shouldn't be a big problem – it's not the same situation as when you confuse diesel with petrol and have to drain the tank. You're simply using fuel with slightly more bioethanol rather than the wrong type of fuel entirely.
However, you should fill up with E5 the next time, as it's thought that the extra ethanol in E10 might dislodge deposits in older car engines and cause problems if it's used too often.
You can mix E5 and E10 if your car is compatible
It's quite safe for your engine to mix and match E5 and E10 petrol if you can't find E10 at a particular garage.
What about boats and lawnmowers?
Boats and petrol-powered gardening equipment like chainsaws and lawnmowers might not be compatible with E10 fuel, so you should contact the manufacturer before filling it with E10. If you're not sure, stick to E5.
The availability of E10
You'll be able to find E10 at nearly all of the petrol stations in the UK from September. If a filling station offers two petrol grades then it'll stock E10, or Premium and E5, or Super.
It may be the case that very rural or very small filling stations will still sell only E5 as standard, at least for the next few years.
There'll be very clear labelling at the filling station pumps
When you pull into a filling station for fuel, you'll see a circular label bearing E10 or E5, very clearly visible, at both the petrol dispenser and on the nozzle of the pump. This should make it easy to identify the fuel you need to use.
Your vehicle may also have a label close to the petrol cap
Cars and other vehicles manufactured after 2019 should have either an E5 or E10 label close to the petrol cap so you'll know which of the two fuels is best for your vehicle.
Some vehicles might not have this label, even if they were made after 2019, so if you can't see a label, you can still find out if they're compatible with E10 by using the checker.
The easiest way to find the best mechanic for your needs.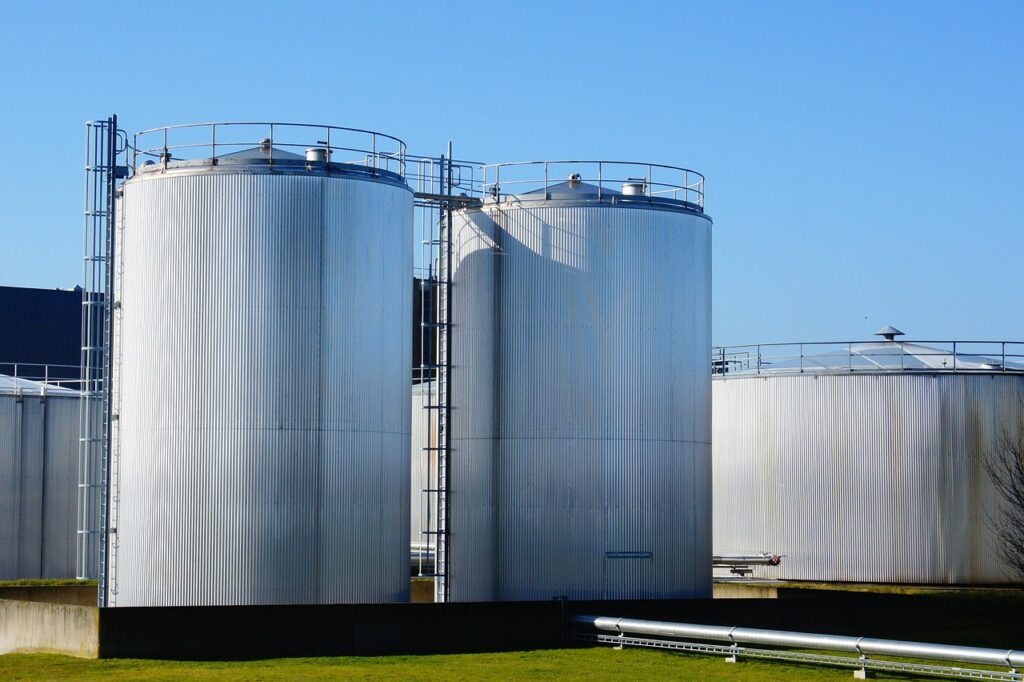 What Are Synthetic E-Fuels
Synthetic E-Fuels What are synthetic e-fuels? Also known as electrofuels or power-to-liquid fuels, are artificially produced fuels that are generated by combining renewable electricity (often denoted as "e" for electricity) with carbon dioxide (CO2) or other carbon sources. These fuels are manufactured through a two-step process that involves using renewable electricity to produce hydrogen, which […]
What Are Synthetic E-Fuels
Synthetic E-Fuels What are synthetic e-fuels? Also known as electrofuels or power-to-liquid fuels, are artificially produced fuels that are generated by combining renewable electricity (often denoted as "e" for electricity) with carbon dioxide (CO2) or other carbon sources. These fuels are manufactured through a two-step process that involves using renewable electricity to produce hydrogen, which […]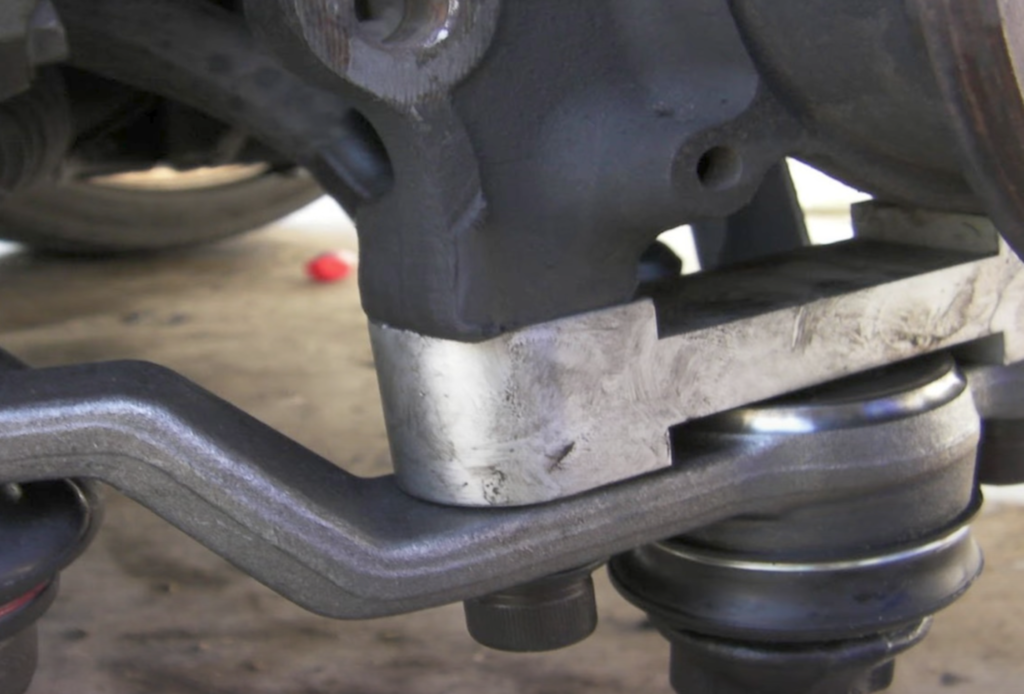 Vehicle Ball Joints
What are they? Vehicle ball joints are critical components of the suspension system that provide a pivotal connection between the control arms and the steering knuckles. They allow for smooth and controlled movement of the wheels and smooth and solid movement in the suspension. The front suspension of most cars has at least lower ball joints […]
Vehicle Ball Joints
What are they? Vehicle ball joints are critical components of the suspension system that provide a pivotal connection between the control arms and the steering knuckles. They allow for smooth and controlled movement of the wheels and smooth and solid movement in the suspension. The front suspension of most cars has at least lower ball joints […]
Vehicle Ignition Coil Packs In your Car
What are they? A car coil pack, also known as an ignition coil pack, Coil-On-Plug, or simply a coil pack, is an integral component of the ignition system in many modern petrol vehicles. Its primary function is to generate and provide the high voltage needed to create a spark across the spark plus in order […]
Vehicle Ignition Coil Packs In your Car
What are they? A car coil pack, also known as an ignition coil pack, Coil-On-Plug, or simply a coil pack, is an integral component of the ignition system in many modern petrol vehicles. Its primary function is to generate and provide the high voltage needed to create a spark across the spark plus in order […]