Ring – High Power Jump-starter & Power-bank RPPL400 review
Today I am unboxing and reviewing the Ring – high power jump starter and power bank, this particular one is the RPPL400 model. let's unbox it and see what we have inside!
As we open the box, the first thing we get is the user manual, which as we all know is full of information on how to use the product correctly and safely. The second item in the box is the product itself, it comes in a nice high quality storage carry case, it has a strap which you can hang it from and a nice mesh pocket at the back, maybe to hold some latex/nitrile gloves. Opening up the storage case, everything is nicely wrapped individually. So we have the jump starter & power bank, battery clamps with the jump start status unit, 12v DC socket, 12v charging cable and a micro USB cable for charging your phone.
Looking at everything you get in the box, all looks nicely designed and well thought out, there is even a LED light which is a nice touch. The jump starter itself feels nice, light and compact but also very heavy duty. It looks very user friendly with the LED charge display which also has % markings next to each light, to show the charge level. All the plug in markers are labelled, so you know exactly what each plug in slot does. The only downside are the rubber socket covers as they are not the easiest to pull out, especially if you are like me and have short nails, however they will probably loosen up overtime, but apart from that it looks great.
"Ive been on the Ring Automotive website and have copied and pasted the information below to share what Ring say about their product."
Here's what Ring say about their product:
"The Ring RPPL400 High Power Jump Starter and Power Bank is a safe and compact lithium jump starter, ideal for vans, SUVs, all car sizes and motorcycles. Able to start 12V vehicles up to 6.0L with petrol engines, 3.5L with diesel. Its compact design fits easily into a vehicle's glovebox without compromising on power. Also provides power to recharge electronic gadgets including smartphones and tablets."
"The safe connect system protects the user, vehicle and jump starter when in use. The intelligent clamps safely manage power between the jump starter and vehicle, plus the device features reverse polarity, short circuit and anti-spike protection."
"Comes with micro USB for fast four hour recharge time. Also includes LED torch to make jump starting easier and a storage case to keep the product undamaged in the car."
AutoAdvisor product tests:
We carried out all the testing on a Citroen Nemo van which Express Car Parts kindly lent us. For testing purposes Express car parts had fitted an old flat battery.
The following tests were carried out:
The units jump-starting capabilities and how many times it will it jump start from one charge.
How good are the intelligent clamps.
The phone charging capabilities.
Brightness of the LED light.
Whether it passes the AutoAdvisor glove box test.
Here are the results:
Test 1: Its jump starting capabilities and how many times will it jump start from one charge?
Our little test van was only a 1.3 HDI so when Ring claimed it could start up to 3.5L Diesels, I was pretty confident that the High power jump starter would walk through this test with its chest pumped out – Which it certainly did! after attaching it to the battery, it turned over and started the van first time, with ease!
So to continue the test in order to prove it's real capabilities, we continued to jump start the van, to see how many times we could start the van from a single charge. We managed to get 5 jump starts before the RPPL400 couldn't turn the engine over enough. However, the Charge display still showed a 75% battery life, and we were still able to charge 4 mobile phones!
Test 2: How good are the intelligent clamps?
I went into this test not really knowing much about these intelligent clamps or what would happen if I connected them up to the wrong terminals on the battery. So I was pleasantly surprised when the control box on the intelligent clamps started bleeping at me and showing a red light indicator saying the clamps were on the reverse!
This is a great addition to a jump starter as the amount of times motorists accidentally attach clamps to the wrong terminals when jump starting their cars which can cause an almighty amount of issues, ranging from damaging the battery to frying a cars ECU. So to have something that stops those horrendous things from happening is great hassle saving feature in my eyes.
Test 3: Phone charging capabilities
As your day to day life becomes even more digital, everyone is spending more time using smart phones, tablets, laptops, camera's etc. Therefore there is certainly a need for portable power banks to keep our technology charged up. This power bank boasts 2 USB sockets, which allows you to charge up 2 devices simultaneously.
As I said in a previous test, we were able to jump start our van 5 times and then continue to charge my phone 4 times, now that has some power! You don't even need to buy it to jump start your car, you could easily use it, if you're a train commuter to charge your laptop and smart phone after a long day in the office and still need to fire off a few emails on the way home. The RPPL400 uses are certainly diverse.
Test 4: Brightness of the LED Light!
Everything these days has a torch attached to it, so there was no surprise Ring have incorporated a LED light into the body of the Jump Starter and Power Bank. This torch is not the brightest I've seen but actually surprised me on how bright it was considering its main purpose is not to be a torch. So another great plus point for the RPPL400.
Test 5: Whether it passes the AutoAdvisor glove box test!
If you're carry it around in your car, you're going to want to hide it somewhere discrete so it doesn't get in the way or take up boot space. The RPPL400 is light and compact, with dimensions of H:125 x W257 x D100mm you can easily tuck it away in your glovebox or bottom of your toolbox with ease and still manage to fit all your other clutter around it!
---
The conclusion:
After carrying out the 5 tests on the Ring jump starter and power bank – RPPL400 Edition, I can safely say it has great capabilities and lives up to the claims Ring have stated.

I think this is a useful device to be used by mechanics in workshops and sales forecourts, a handy addition for a mobile mechanic/ recovery truck to quickly jumpstart a car road side or helping motorists at home. Also something for everyday motorists to keep in their glove box get out of trouble when the car fails to start or the phone battery dies and you don't have a charger.

At £100.00 I feel it's a right bargain and well worth the money and I will be getting one!
If your are interested in buying one of the jump starter power banks, you can find your nearest authorised Ring Supplier by going on the Ring website or head over to ExpressCarParts.co.uk to purchase.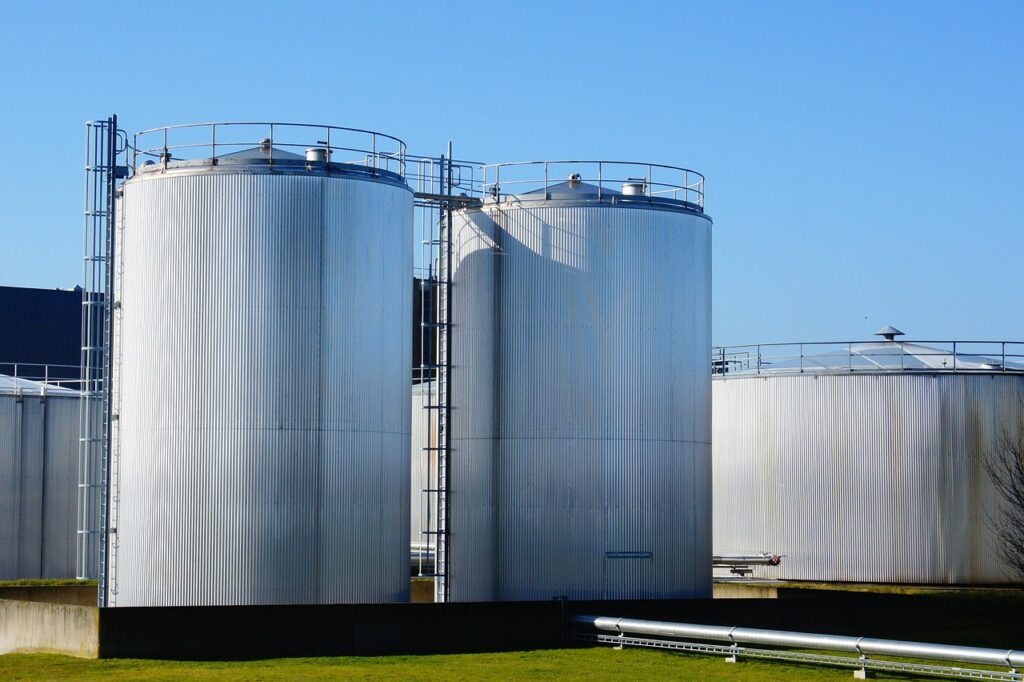 What Are Synthetic E-Fuels
Synthetic E-Fuels What are synthetic e-fuels? Also known as electrofuels or power-to-liquid fuels, are artificially produced fuels that are generated by combining renewable electricity (often denoted as "e" for electricity) with carbon dioxide (CO2) or other carbon sources. These fuels are manufactured through a two-step process that involves using renewable electricity to produce hydrogen, which […]
What Are Synthetic E-Fuels
Synthetic E-Fuels What are synthetic e-fuels? Also known as electrofuels or power-to-liquid fuels, are artificially produced fuels that are generated by combining renewable electricity (often denoted as "e" for electricity) with carbon dioxide (CO2) or other carbon sources. These fuels are manufactured through a two-step process that involves using renewable electricity to produce hydrogen, which […]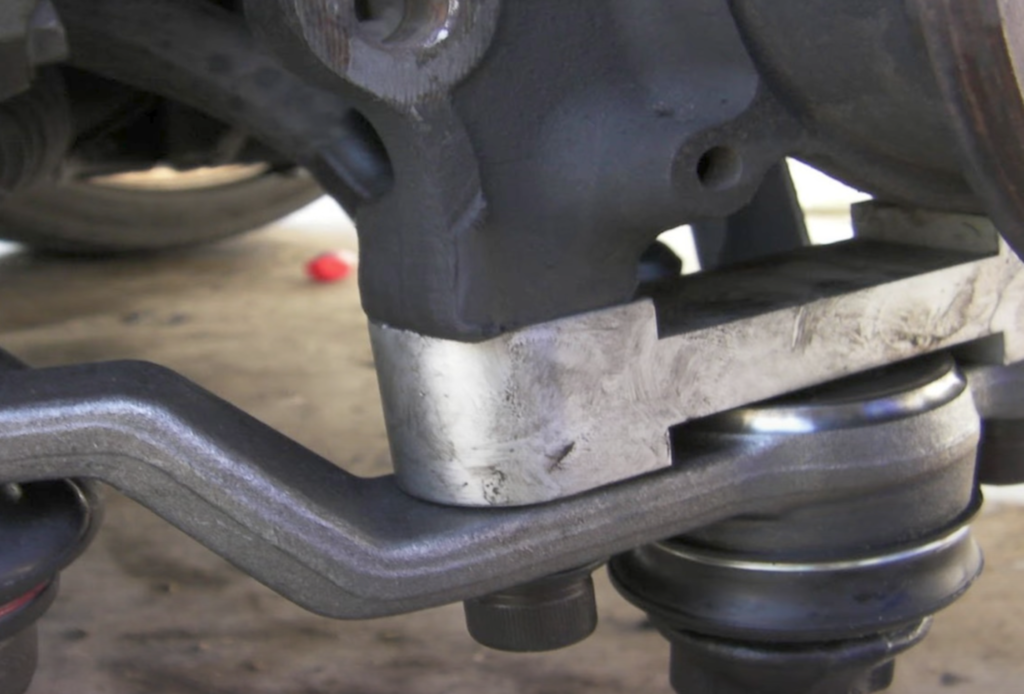 Vehicle Ball Joints
What are they? Vehicle ball joints are critical components of the suspension system that provide a pivotal connection between the control arms and the steering knuckles. They allow for smooth and controlled movement of the wheels and smooth and solid movement in the suspension. The front suspension of most cars has at least lower ball joints […]
Vehicle Ball Joints
What are they? Vehicle ball joints are critical components of the suspension system that provide a pivotal connection between the control arms and the steering knuckles. They allow for smooth and controlled movement of the wheels and smooth and solid movement in the suspension. The front suspension of most cars has at least lower ball joints […]
Vehicle Ignition Coil Packs In your Car
What are they? A car coil pack, also known as an ignition coil pack, Coil-On-Plug, or simply a coil pack, is an integral component of the ignition system in many modern petrol vehicles. Its primary function is to generate and provide the high voltage needed to create a spark across the spark plus in order […]
Vehicle Ignition Coil Packs In your Car
What are they? A car coil pack, also known as an ignition coil pack, Coil-On-Plug, or simply a coil pack, is an integral component of the ignition system in many modern petrol vehicles. Its primary function is to generate and provide the high voltage needed to create a spark across the spark plus in order […]