The Best and Most Popular Car Tyre Brands in the UK
If it's time for your wheels to get a new set of, well, wheels, then it's helpful to know which brands are the best and most popular in the UK.
There are so many factors to consider, from your driving style, the roads you use, the climate and your car itself. So, when you come to choosing new tyres, having a quick rundown of the best on offer in the UK can be helpful, which is why we've compiled one!
---
What to think about when choosing the right car tyre for you
You need to think about these factors first:
Whether you live in a rainy area and drive on wet roads a lot
Whether you live somewhere coastal so you alternate between hot and dry roads and wet salty roads
Whether you live in a town and drive around it at lower speeds
Whether you do a lot of motorway driving, and
Whether you do a lot of urban driving with lots of stops and starts.
These factors all come to bear on your eventual choice of car tyre and you also need to think about your budget. Always choose the best tyre you can afford and take advice from your local tyre fitting centre before you decide.
The best premium tyres
If you want a tyre that'll perform really well in all weathers and for a longer time, then you need to look at a premium brand.
Continental tyres
Being one of the top 5 largest tyre manufacturers in the world, Continental produce tyres which are highly versatile performing great in both wet and dry weather conditions. It is for this reason why they're most commonly fitted on sports cars.
Continental is one of the world's top five tyre makers and it produces tyres that can perform brilliantly in wet or dry, hot or cold conditions. As great all-rounders, you can fit Continental tyres for nine months of the year in the UK, swapping out for winter tyres if you're in a snowy area.
Pirelli
Pirelli tyres are highly-recognised around the world because of the brand's association with Formula 1 racing. They're also extremely good tyres in their own right, giving drivers excellent handling in all weather conditions and terrains, so don't just look at the brand, look at the performance.
Bridgestone
Bridgestone is the world's largest tyre maker and it manufactures tyres for all vehicles and purposes. This manufacturer has the most varied range of tyres in this selection, as it produces run flat tyres as well as all season tyres, which can handle everything from wet city roads to dusty dirt tracks.
The best mid-range tyres
The mid-range is a very large field, as manufacturers know that even drivers who can't afford a premium brand regularly still car about performance and safety. These next brands are very respectable indeed as they're towards the top of the middle (as it were), offering great all-round performance at a competitive price.
Avon tyres
UK company Avon Tyres has been manufacturing tyres since 1904, but has been knocked off its perch somewhat by Pirelli and Bridgestone in recent decades.
This doesn't mean their quality has fallen as well, however, so they're well worth a look. These tyres grip well and don't make too much noise, considering their competitive price point
Michelin
A very popular tyre, Michelin is also a UK tyre brand and is also one of Europe's top makers. It has a wide range of tyres available so you'll easily find one to fit your vehicle and your driving style. Michelin tyres offer drivers excellent handling and a safe grip on the road, no matter the weather.
Yokohama
Yokohama started sponsoring Chelsea FC in 2015 and although the five-year deal ended in 2020, this extra publicity gave the brand a definite lift in the UK that's still going on. Yokohama tyres are known to be durable and highly versatile.
You can buy summer and winter tyres from Yokohama and drivers recommend them especially for wet conditions.
The best budget tyres
If you're looking for quality but you don't always have the budget for Pirelli, then you'll need to look at the budget range. They offer as much safety as the more expensive tyre brands, which is the most important thing, but you may lose some of the versatility and fine-tuned handling you'd get with the mid-range and premium options.
Hankook tyres
Hankook tyres give drivers a lot of tyres to choose from, for lots of different vehicles and uses, so whether you drive along dusty roads or motorways you'll find them more than adequate.
These tyres do offer excellent handling in wet and dry conditions, so if you're looking in particular for a great all weather option, Hankook tyres could be just the thing.
Firestone
Firestone is an acquisition of Bridgestone and these tyres offer drivers the same handling and grip on the road as their big brothers, but for much less cost.
Firestone tyres are very durable and versatile and so using them on your car will give you great grip on the road as an all-round performance that could give some of the mid-range and premium brands a run for their money.
Dunlop tyres
Dunlop was established in Britain back in 1889 and Goodyear bought out the company back in the 1980s. Under these auspices, Dunlop makes cost-effective tyres that offer a lot of the advantages of Goodyear tyres at a lower price point.
The manufacturer might have been bought out by a tyre giant, but it still produces tyres that give drivers brilliant performance on both wet and dry roads, so Dunlop is a good all-round option for you if you're on a budget. 
Come to AutoAdvisor to find the best tyre fitters near you
No matter where you are in the UK, AutoAdvisor can help you to find a trustworthy and reasonably-priced garage to advise you on the right tyres for you and your car and then fit them.
The easiest way to find the best mechanic for your needs.
---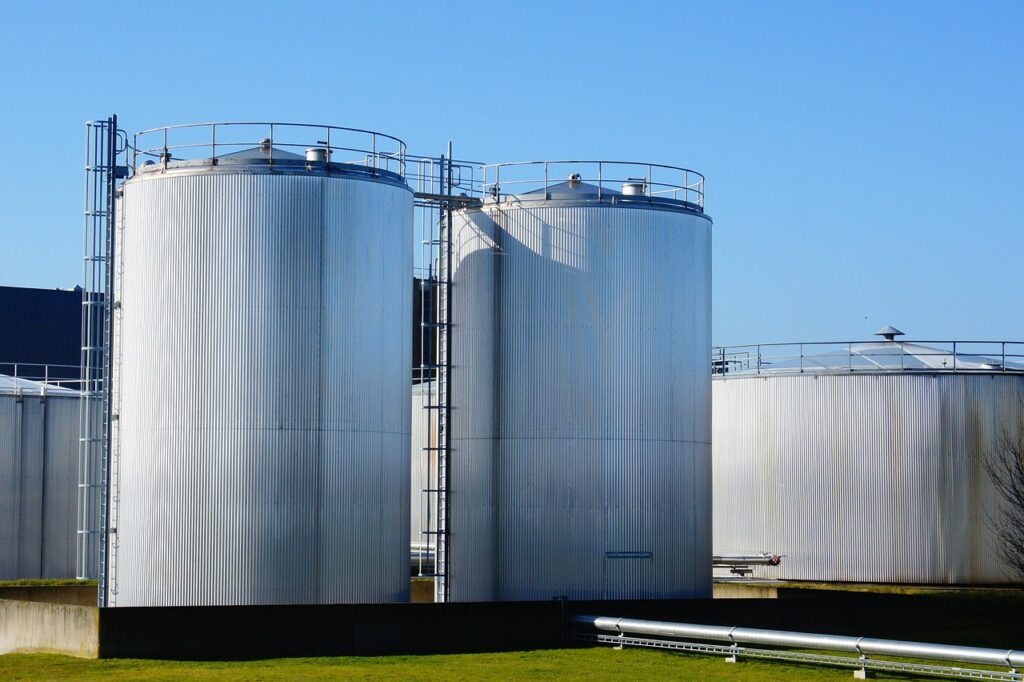 What Are Synthetic E-Fuels
Synthetic E-Fuels What are synthetic e-fuels? Also known as electrofuels or power-to-liquid fuels, are artificially produced fuels that are generated by combining renewable electricity (often denoted as "e" for electricity) with carbon dioxide (CO2) or other carbon sources. These fuels are manufactured through a two-step process that involves using renewable electricity to produce hydrogen, which […]
What Are Synthetic E-Fuels
Synthetic E-Fuels What are synthetic e-fuels? Also known as electrofuels or power-to-liquid fuels, are artificially produced fuels that are generated by combining renewable electricity (often denoted as "e" for electricity) with carbon dioxide (CO2) or other carbon sources. These fuels are manufactured through a two-step process that involves using renewable electricity to produce hydrogen, which […]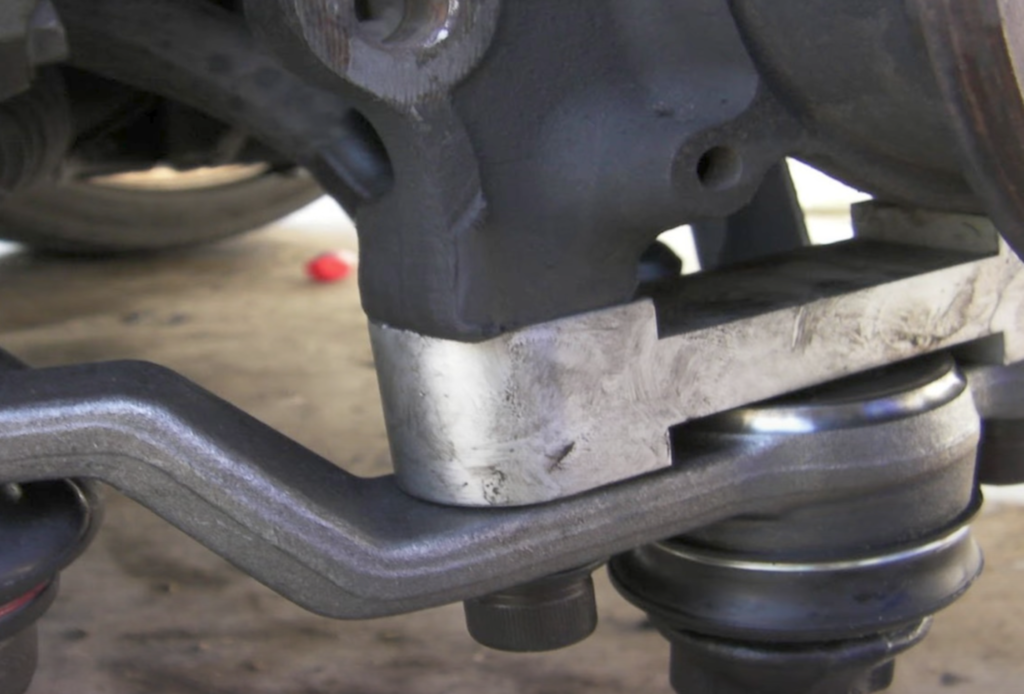 Vehicle Ball Joints
What are they? Vehicle ball joints are critical components of the suspension system that provide a pivotal connection between the control arms and the steering knuckles. They allow for smooth and controlled movement of the wheels and smooth and solid movement in the suspension. The front suspension of most cars has at least lower ball joints […]
Vehicle Ball Joints
What are they? Vehicle ball joints are critical components of the suspension system that provide a pivotal connection between the control arms and the steering knuckles. They allow for smooth and controlled movement of the wheels and smooth and solid movement in the suspension. The front suspension of most cars has at least lower ball joints […]
Vehicle Ignition Coil Packs In your Car
What are they? A car coil pack, also known as an ignition coil pack, Coil-On-Plug, or simply a coil pack, is an integral component of the ignition system in many modern petrol vehicles. Its primary function is to generate and provide the high voltage needed to create a spark across the spark plus in order […]
Vehicle Ignition Coil Packs In your Car
What are they? A car coil pack, also known as an ignition coil pack, Coil-On-Plug, or simply a coil pack, is an integral component of the ignition system in many modern petrol vehicles. Its primary function is to generate and provide the high voltage needed to create a spark across the spark plus in order […]