How to Find Electric Car Chargers in the UK, Including Superchargers
Electric cars and plug-in hybrids are becoming an ever-more familiar sight on our roads and the charging stations to power them are also growing in number. If you're considering an EV, then your foremost question is probably "How do I keep my battery charged and where do I go?"
How do you charge your electric car?
In a similar way in which you take your petrol or diesel car to a filling station, you take your EV or hybrid to a charging station. If there are two or more charging points at one location, it counts as a charging station, although the exact definition varies. You'll often find charging stations at motorway services, in shopping centre car parks and in multi-storey car parks.
There are some individual charging points, with some UK local councils converting lampposts into single points, but it seems the UK's motorists prefer charging stations that mimic or exist alongside the more familiar petrol stations.
This could well be because most UK drivers clock up an average of 20 miles a day – the commute and/or school run. Most of the charging happens at home as a result, so the most logical place for public charging stations is at motorway service stations so drivers can "fill up" as they would do with fuel on longer journeys.
How many public charging stations are there in the UK?
According to Zap-Map, there are almost 5,000 public charging stations offering around 7,500 chargers. The numbers are increasing, too, with 700 new locations coming online in 2020. There'll soon be more EV stations than the 8,500 petrol and diesel stations in the UK.
Who owns the charging stations?
In the UK, there are several different companies running these stations, many of them energy providers. You'll probably need a swipe card to use the chargers, or a smartphone app. If you make a lot of long journeys, you're best advised to register with several providers so you can access the different networks.
Polar, for example, is the UK's largest EV charging station provider and it costs £8 per month to subscribe, with 80% of its stations being free to subscribers. If you have a Tesla Model S or X you can use the Tesla Supercharger network for free, and Zero Carbon World doesn't need a subscription and its services are free. 
What about the motorway charging stations?
Ecotricity is the only provider of motorway charging points and it has 145 public stations at various motorway and A-road locations around the UK, offering 300 chargers. These chargers cost £6 for 30 minutes, although customers of Ecotricity domestic supply can get 52 free charges a year. 
How long will it take to charge my electric car?
There's a lot of variety in EVs and in charging stations so there's a lot of variation in the time it takes to recharge a battery. This time is determined by how many kiloWatts (kW) the station provides and how many the car can accept. The higher the Wattage, the faster the recharge.
Slow charging has a rate of 3kWh, so charging from empty will take around eight hours. Most domestic chargers use this rate.
Fast charging has a rate of 7-22kWh and will take between three and four hours to recharge an empty battery. Most public stations offer this rate and you can have a fast-charging box fitted at home, too.
Rapid charging uses a rate of 43-50kWh and only a few cars can use it. The Tesla Model S or the Kia Soul EV can recharge up to 80% in just 30 minutes. Zap-Map, which monitors the proliferation of public charging points and stations in the UK, estimates there are almost 1,000 fast chargers in the country. Tesla's Superchargers are solely for Teslas, however.
Do I need a specific connector?
There aren't many types of connector, but not all cars use the same one. There's the connector that plugs into the car and the connector that plugs into the charger. Public charging stations have their own leads tethered to the charger, so you need to only think about the end that plugs into your car.
Slow chargers have a Type 1 seven-pin Mennekes connector, while fast chargers have a Type 2 seven-pin Mennekes connector.
Rapid chargers come in AC and DC types. DC chargers use a JEVS or a CCS connector while the rarer AC rapid chargers use a Type 2 Mennekes connector.
In reality, however, you only need to know whether the connector fits your car or not!
Tesla Superchargers
Tesla has more than 150 of these proprietary chargers around the UK and they charge at 120kW, giving drivers a 170-mile range in 30-40 minutes.
This network used to be free to Tesla drivers, but no longer. Model S and X drivers who ordered their cars after January 15 2017 have 400kWh of power for free each year – around 1,000 miles – with each kWh after this being 20p. Customers who ordered their car before January 15 2017 can still use the Superchargers for free.
Tesla also has Destination chargers at hotels, campsites, shopping centres and similar locations. These chargers offer up to 22kW and give drivers 60 miles for an hour's charge.
There's a new charging etiquette!
Every new tech brings its own etiquette and EVs are no exception. Here's how to charge your car politely.
Watch your charge status because you shouldn't go over 80% if others are waiting to use the station.
If you have a plug-in hybrid, always make way for a pure EV, as you have a petrol engine to rely on, whereas a pure EV doesn't.
Don't unplug someone else's car, even if it's been at the charging bay for a long time. You can ask staff to make a Tannoy announcement to the driver, but you should only unplug the car if it's fully charged and it's urgent.
If you see any damage to a charging point, contact the network operator – you should see the number on the physical point.
Stow away the cable when you're done to avoid creating a tripping hazard.
The easiest way to find the best mechanic for your needs.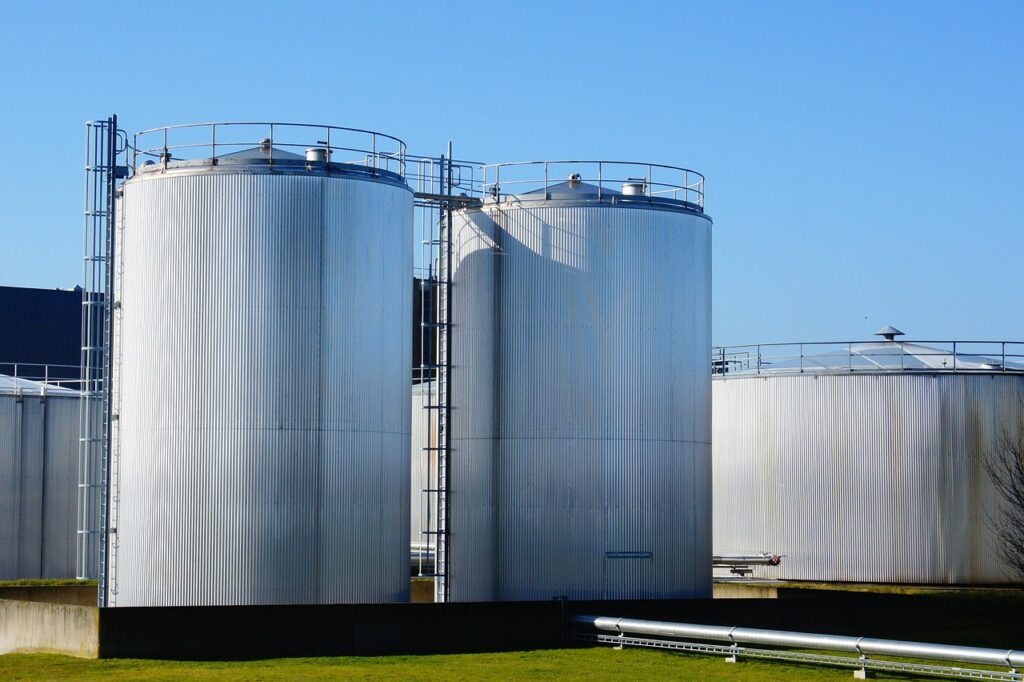 What Are Synthetic E-Fuels
Synthetic E-Fuels What are synthetic e-fuels? Also known as electrofuels or power-to-liquid fuels, are artificially produced fuels that are generated by combining renewable electricity (often denoted as "e" for electricity) with carbon dioxide (CO2) or other carbon sources. These fuels are manufactured through a two-step process that involves using renewable electricity to produce hydrogen, which […]
What Are Synthetic E-Fuels
Synthetic E-Fuels What are synthetic e-fuels? Also known as electrofuels or power-to-liquid fuels, are artificially produced fuels that are generated by combining renewable electricity (often denoted as "e" for electricity) with carbon dioxide (CO2) or other carbon sources. These fuels are manufactured through a two-step process that involves using renewable electricity to produce hydrogen, which […]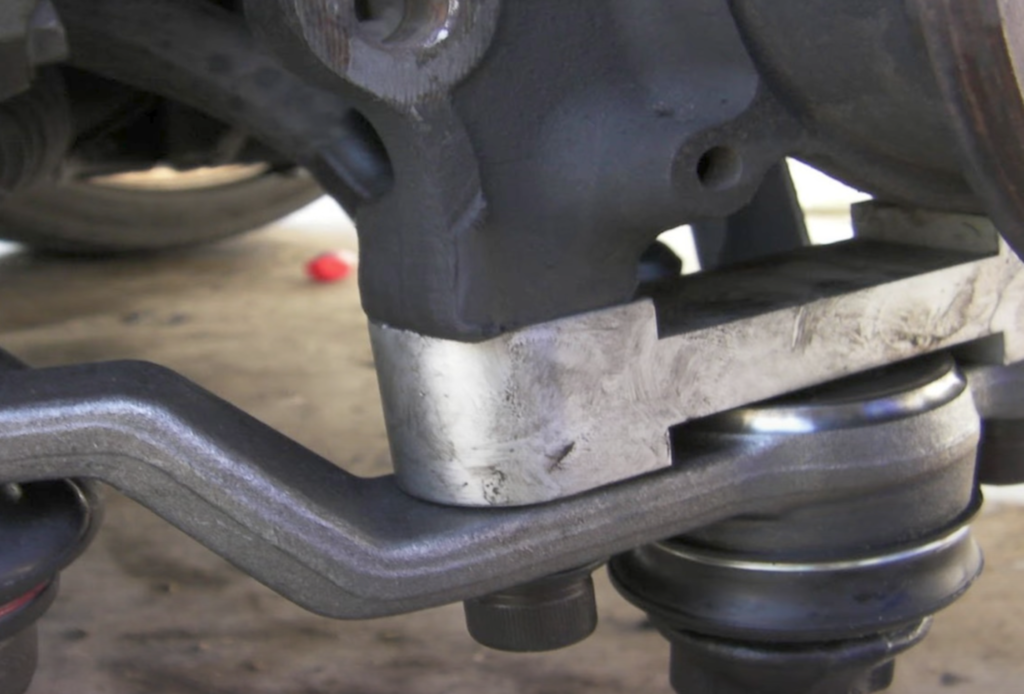 Vehicle Ball Joints
What are they? Vehicle ball joints are critical components of the suspension system that provide a pivotal connection between the control arms and the steering knuckles. They allow for smooth and controlled movement of the wheels and smooth and solid movement in the suspension. The front suspension of most cars has at least lower ball joints […]
Vehicle Ball Joints
What are they? Vehicle ball joints are critical components of the suspension system that provide a pivotal connection between the control arms and the steering knuckles. They allow for smooth and controlled movement of the wheels and smooth and solid movement in the suspension. The front suspension of most cars has at least lower ball joints […]
Vehicle Ignition Coil Packs In your Car
What are they? A car coil pack, also known as an ignition coil pack, Coil-On-Plug, or simply a coil pack, is an integral component of the ignition system in many modern petrol vehicles. Its primary function is to generate and provide the high voltage needed to create a spark across the spark plus in order […]
Vehicle Ignition Coil Packs In your Car
What are they? A car coil pack, also known as an ignition coil pack, Coil-On-Plug, or simply a coil pack, is an integral component of the ignition system in many modern petrol vehicles. Its primary function is to generate and provide the high voltage needed to create a spark across the spark plus in order […]