How Much Does it Cost for a Wheel Bearing Replacement in the UK?
Your wheel bearings are an essential component of your car and so if they're starting to fail, you'll need to head to a local garage as soon as possible.
You might be worried about how much a wheel bearing replacement costs for UK drivers, but you'll probably find it's between £180 and £220, which isn't cheap, but isn't going to break the bank either.
The wheel bearing replacement cost for a Vauxhall, for example, is £181, while a BMW will set you back by £271 and a Volvo by £197.
---
More about your wheel bearings
Your car's wheel bearings is a set of steel balls that are secured in a metal ring called a race. All of your wheels have bearings as they're there to support the weight of your car and to allow the wheels to turn and change direction with the minimum amount of friction.
Bearings aren't just found in cars, they're also used in bikes, aeroplanes and many other vehicles. In your car, your bearings will ride on a metal axle shaft that's fitted inside the wheel hub.
Your wheel bearings are very hard-wearing components. They need to be strong enough to support the full weight of the car, even when it's changing direction or breaking, while still allowing the wheels to spin without friction. The bearings themselves are small metal spheres that sit between an inner cylinder and an outer cylinder. These cylinders are tightly fitted together so that when the outer cylinder turns, the spheres "race" around the inner cylinder, which lets the outer cylinder rotate smoothly.
Why you might need a wheel bearing replacement
Your wheel bearings are made to last for a long time, but they can develop problems over time, which means they'll need to be replaced. A common issue is overheating, which can happen if they're poorly lubricated, and this leads to premature wear and tear on the bearings.
Another problem can arise if the wheel bearing seal is damaged, as water can get into the component, along with debris, oils and other contaminants. This can lead to erosion and rust, which will cause the bearings to fail.
Eventually, even without overheating and rust, your bearings and their housing will start to fail. The metal will start to fatigue, becoming pitted and flaking away. When the bearings pass over the roughened housing and come into contact with each other, you'll notice a growling, squealing or rumbling noise.
Signs that you may need a wheel bearing replacement
There are several signs which can indicate worn and failing wheel bearings, including:
Your car feeling loose when you're steering, not "connected" to your steering movement
Your car feels as if it's pulling to one side (this can be due to other reasons, too)
The tyres are wearing unevenly for no apparent reason
You can hear an unusual grinding noise which intensifies when you accelerate (this can also be due to damaged tyres, so if you hear this, stop as soon as you're safe to do so and inspect your tyres)
An unusual humming noise could indicate worn bearings, although there are many other reasons for it
A noise which sounds like a deck of cards being flipped against a bike spoke can also indicate failing wheel bearings
Rumbling noises can be a sign that the wheel bearing seal has been damaged
A clicking noise when turning the car is another symptom
Unusual vibrations at low speeds mean your bearings might need to be inspected
If your steering wheel wobbles or judders in your hands this could be due to worn bearings
If you notice uneven wear on your brake pads then worn wheel bearings could be the culprit, and
Sudden, unusual or rapid wear and tear on the tyres could be down to your wheel bearings.
Is it risky to carry on driving with failing wheel bearings?
Your wheel bearings will carry on functioning for a while after you notice funny noises or any other signs. However, they'll carry on deteriorating and may end up locking, which can be very dangerous if it happens while you're driving. In extreme cases, the wheel can actually come off while you're driving, so you really need to book into your local garage for a wheel bearing replacement.
If you're driving with worn bearings, you can also place a lot of strain on the hub, the constant-velocity (CV) joint and your transmission. As with many car issues, leaving it and hoping it'll go away leads to a lot more expense than you'd have had if you'd sought help straight away.
It makes sense to get your wheel bearings replaced as soon as you can by a professional mechanic so that they're not causing damage to the surrounding components.
Do you need to replace all of the wheel bearings?
No, there's no need to replace all of your wheel bearings at one time. If only one set of bearings has failed then you only need to replace that one. Your other bearings should carry on working for a long time, although your mechanic should give them a once-over to see if they're all in good shape. Changing a wheel bearing is quite challenging, so if another set besides the failed set is looking (or sounding) tired, it might be an idea to get them changed at the same time.
Finding a trustworthy garage to replace your wheel bearings
Changing your wheel bearings is a complex job that needs a trained mechanic so if you're looking for a reliable garage in your area, head to AutoAdvisor to find one. As cost is always a concern to UK motorists, you'll find we can send you a range of reasonable garage and mechanic quotes, so you should find someone in your price range.
AutoAdvisor has a UK-wide network of partner garages and so you can use our service wherever you are in the UK. You'll receive a selection of quotes directly from the garages themselves, so you'll know exactly what you'll be paying from the outset. You'll also be able to see reviews from previous customers to get a feel for the garage and its team members.
---
AutoAdvisor provide our services for free to both Customers and Garages in order to support us please visit our tools and accessories shop
The easiest way to find the best mechanic for your needs.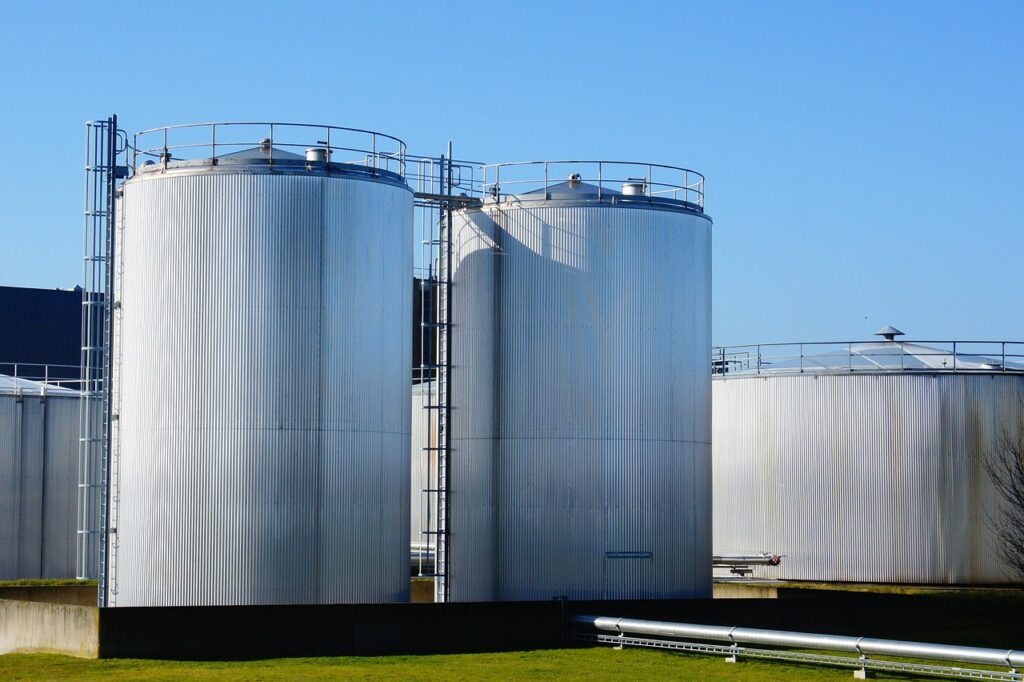 What Are Synthetic E-Fuels
Synthetic E-Fuels What are synthetic e-fuels? Also known as electrofuels or power-to-liquid fuels, are artificially produced fuels that are generated by combining renewable electricity (often denoted as "e" for electricity) with carbon dioxide (CO2) or other carbon sources. These fuels are manufactured through a two-step process that involves using renewable electricity to produce hydrogen, which […]
What Are Synthetic E-Fuels
Synthetic E-Fuels What are synthetic e-fuels? Also known as electrofuels or power-to-liquid fuels, are artificially produced fuels that are generated by combining renewable electricity (often denoted as "e" for electricity) with carbon dioxide (CO2) or other carbon sources. These fuels are manufactured through a two-step process that involves using renewable electricity to produce hydrogen, which […]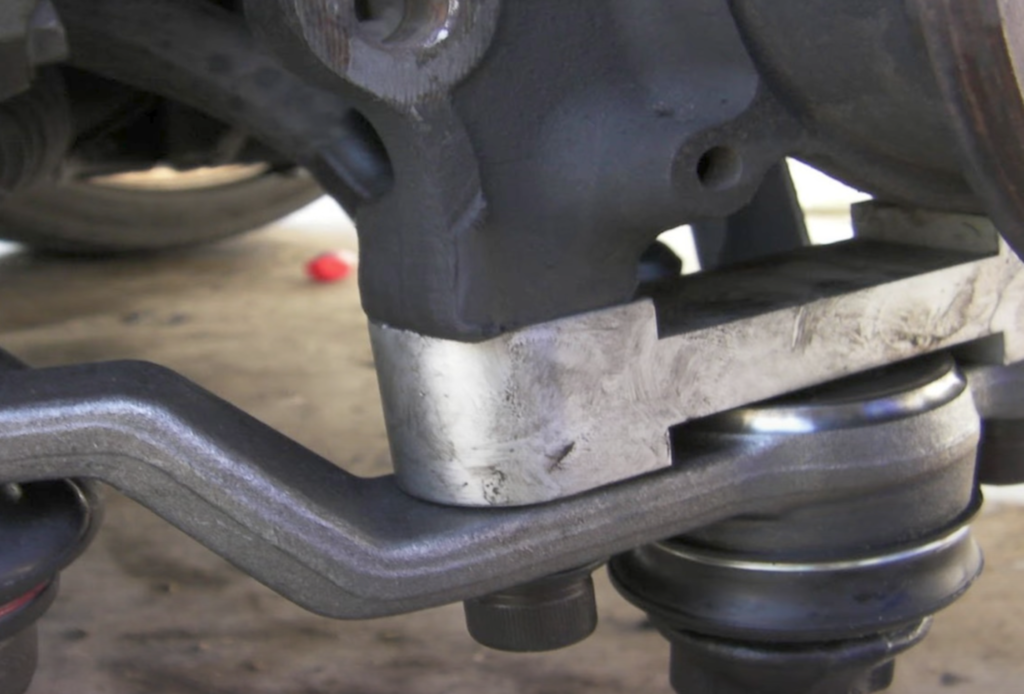 Vehicle Ball Joints
What are they? Vehicle ball joints are critical components of the suspension system that provide a pivotal connection between the control arms and the steering knuckles. They allow for smooth and controlled movement of the wheels and smooth and solid movement in the suspension. The front suspension of most cars has at least lower ball joints […]
Vehicle Ball Joints
What are they? Vehicle ball joints are critical components of the suspension system that provide a pivotal connection between the control arms and the steering knuckles. They allow for smooth and controlled movement of the wheels and smooth and solid movement in the suspension. The front suspension of most cars has at least lower ball joints […]
Vehicle Ignition Coil Packs In your Car
What are they? A car coil pack, also known as an ignition coil pack, Coil-On-Plug, or simply a coil pack, is an integral component of the ignition system in many modern petrol vehicles. Its primary function is to generate and provide the high voltage needed to create a spark across the spark plus in order […]
Vehicle Ignition Coil Packs In your Car
What are they? A car coil pack, also known as an ignition coil pack, Coil-On-Plug, or simply a coil pack, is an integral component of the ignition system in many modern petrol vehicles. Its primary function is to generate and provide the high voltage needed to create a spark across the spark plus in order […]