Alloy Wheel Refurbishment – How Much Does it Cost?
If your car has a set of good-quality alloy wheels, your car can really stand out from the crowd. As long, that is, as the alloys are in great condition. If they look like they've seen better days, then their tattiness will make your car stand out from the crowd for all the wrong reasons.
---
Why you should think about alloys for your car
As well as helping your car to look snazzy and distinctive, as alloys are much more customisable than steel wheels, they're also significantly lighter.
Most alloys are made from a combination of aluminium and magnesium, which makes them several kilos lighter than their steel counterparts. This relative lightness makes for faster acceleration and braking, as well as more efficient turning, better mileage and less weight and strain on your suspension.
There are some downsides to alloys, however
Alloys can corrode quite easily as they're not made of stainless steel. The metal mixture is also a lot softer than steel, so over time, you'll see patches of corrosion, as well as scratches and dents from daily wear and tear. The coating will also wear and peel, making your once-pristine alloys look scruffy and dirty.
When this happens, it's time to think about an alloy wheel refurbishment service to bring your rims back up to scratch.
How much does the average alloy wheel refurbishment cost in the UK?
There are several different types of alloy refurbishment available to UK motorists, so the service you opt for – and therefore the price you pay – depends largely on your budget and the look and longevity that you're hoping to achieve.
It's always a good idea to get your refurb quotes from a trustworthy source, which is where AutoAdvisor can come in to help you to gather estimates from a wide range of reputable garages in your local area. All of our partner garages and mobile mechanics have great reputations, so no matter who you take you car to for your alloy service, you'll know you're in safe hands.
You could get a one-piece wheel cleaned and polished for as little as £50
Prices for a single one-piece 20-inch wheel rim refurb in the UK vary from £48 to £100, which gives an average of £74 per wheel. Two-piece wheels tend to cost £15 to £20 more than one-piece, so don't forget to factor this in.
Some garages might offer a basic repaint for this price, too, so don't be afraid to ask.
For larger wheels – 21-inch – a refurbishment will cost a little more, as the garage is working on a larger surface area. You can expect to pay between £60 and £120, which means a UK average of £90 per wheel (one-piece).
Of course, having all four wheels done at once lowers the price per wheel, with four 20-inch alloys costing an average of £273 and four 21-inch wheels coming in at £330.
Diamond cutting costs a bit more but can be worth it
If you really want to treat your alloys, then you can book them in for a diamond cutting service. Of course, as you might be able to tell from the name, a diamond cutting refurb is that bit pricier. Not too much, though, as you can expect to pay between £70 and £80 per wheel. 
How does a diamond cutting alloy wheel refurbishment work?
If your garage offers a diamond cutting alloy refurbishment service then it means it fixes your wheels to a CNC lathe to be recut.
CNC is "computer numeric control" and this means that the lathe and its tools are controlled by a computer programme rather than manually operated.
This type of cutting or milling uses pre-programmed and automated multiple axis cutting and milling machinery and the motors are controlled by computer code so that the system can replicate computer aided design (CAD) drawings. This makes the cutting faster and much more accurate than any manually operated machines as the tools can repeat the same movements precisely, change the tools over in a matter of seconds and follow or produce complex designs and shapes with ease. Once the wheels have been milled, they're usually coated in lacquer and "cured" in a special oven.
Diamond cutting is useful when a wheel has large areas of corrosion or wear, as it skims off a very thin layer of the wheel surface, which will level out pitting and dents, as well as any other marks or scuffs. Understandably, however, you can only have this sort of alloy wheel refurbishment performed a certain number of times before too much metal is removed and the wheels are weakened.
What happens during a "regular" alloy wheel refurbishment?
A professional alloy refurbishment can use several sanding machines and techniques to level off any uneven or protruding areas on scuffed alloys. It can also use metal fillers to fill in dents or missing chunks, before sanding these areas off so they're flush with the rest of the wheel.
Most alloy wheel refurbishments will sand the metal back to its existing wheel colour but if it's not possible for you, your garage can add a new coating to cover up the repairs and have your wheels looking just as good as new.
More about coatings and finishes for alloy wheels
In most cases, your wheel tech won't have a problem with matching your existing or original finish, so don't worry. There are a few ways to add a finish (or should that be flourish) to your alloys once they've been buffed and restored.
A powder coating is actually a specialist paint that's very hardwearing. You can get these coatings in most colours or in a range of metallic finishes to cover most bases. These coatings don't just look great, they can help to extend the life of your alloys as well.
You could instead ask for a lacquer and a spray-painting finish, which can offer some protection to your wheel, as well as a change of colour or style.
A professional alloy wheel polishing
Ideally, you should have a professional polish after a refurb. A basic polishing or milling will probably leave your alloys exposed to the elements – remember, they can corrode easily. Your garage can apply a wax polish or something similar to protect the surface, but you may need to apply this regularly yourself to maintain the protective layer.
The easiest way to find the best mechanic for your needs.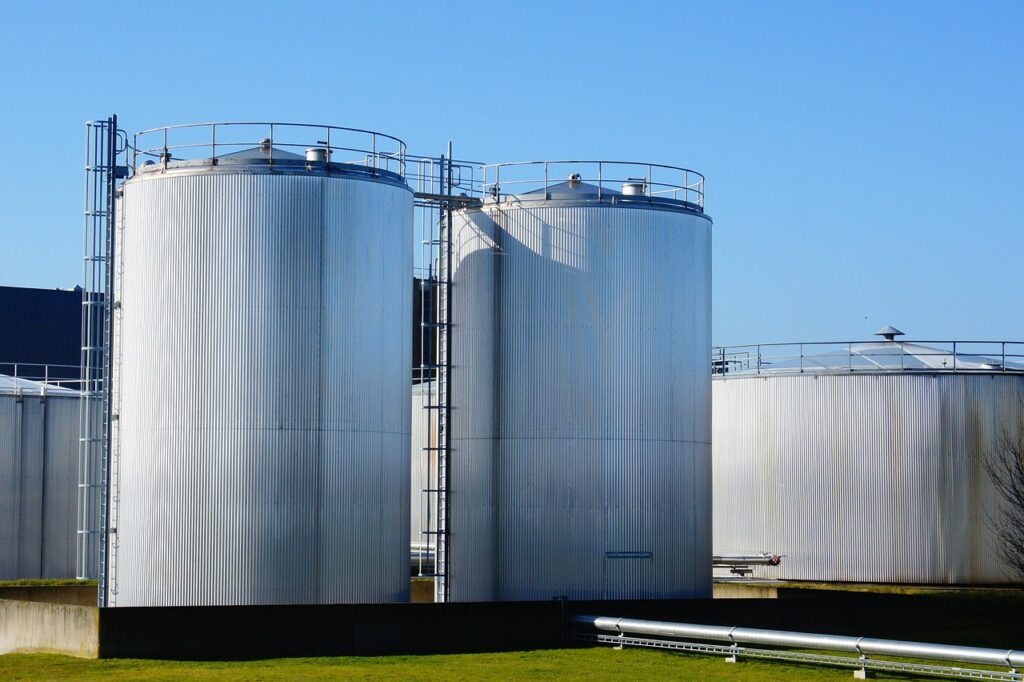 What Are Synthetic E-Fuels
Synthetic E-Fuels What are synthetic e-fuels? Also known as electrofuels or power-to-liquid fuels, are artificially produced fuels that are generated by combining renewable electricity (often denoted as "e" for electricity) with carbon dioxide (CO2) or other carbon sources. These fuels are manufactured through a two-step process that involves using renewable electricity to produce hydrogen, which […]
What Are Synthetic E-Fuels
Synthetic E-Fuels What are synthetic e-fuels? Also known as electrofuels or power-to-liquid fuels, are artificially produced fuels that are generated by combining renewable electricity (often denoted as "e" for electricity) with carbon dioxide (CO2) or other carbon sources. These fuels are manufactured through a two-step process that involves using renewable electricity to produce hydrogen, which […]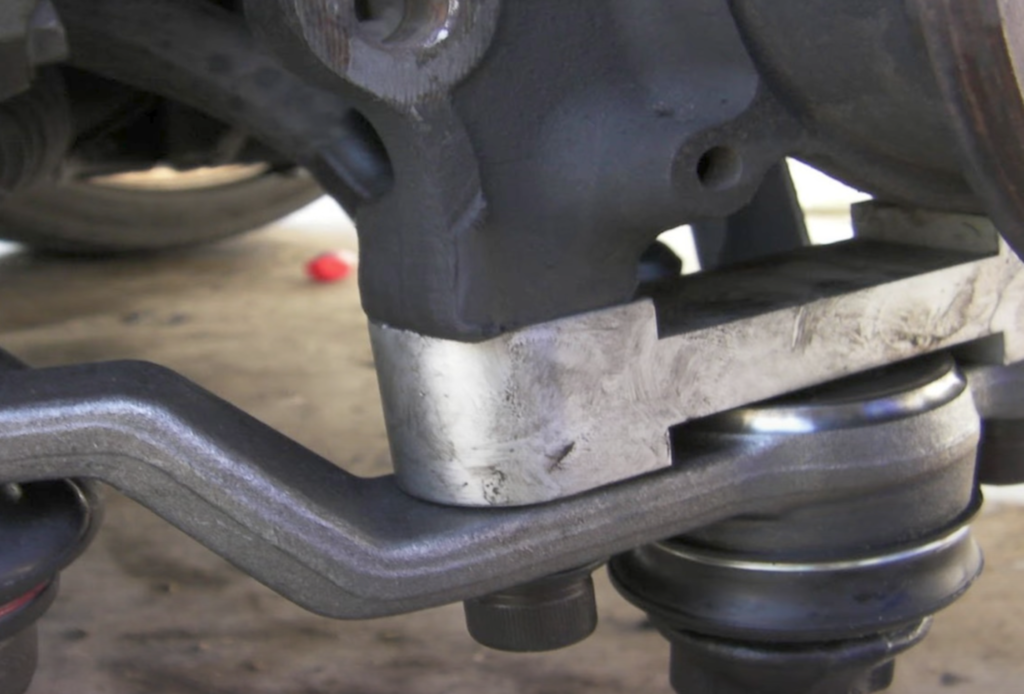 Vehicle Ball Joints
What are they? Vehicle ball joints are critical components of the suspension system that provide a pivotal connection between the control arms and the steering knuckles. They allow for smooth and controlled movement of the wheels and smooth and solid movement in the suspension. The front suspension of most cars has at least lower ball joints […]
Vehicle Ball Joints
What are they? Vehicle ball joints are critical components of the suspension system that provide a pivotal connection between the control arms and the steering knuckles. They allow for smooth and controlled movement of the wheels and smooth and solid movement in the suspension. The front suspension of most cars has at least lower ball joints […]
Vehicle Ignition Coil Packs In your Car
What are they? A car coil pack, also known as an ignition coil pack, Coil-On-Plug, or simply a coil pack, is an integral component of the ignition system in many modern petrol vehicles. Its primary function is to generate and provide the high voltage needed to create a spark across the spark plus in order […]
Vehicle Ignition Coil Packs In your Car
What are they? A car coil pack, also known as an ignition coil pack, Coil-On-Plug, or simply a coil pack, is an integral component of the ignition system in many modern petrol vehicles. Its primary function is to generate and provide the high voltage needed to create a spark across the spark plus in order […]